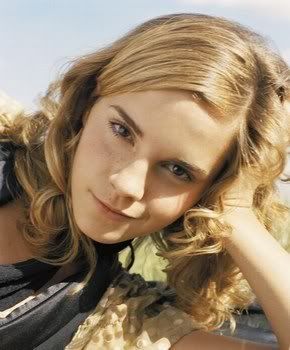 Que Harry Potter sempre aparece em listas de heróis ou personagem favorito não é novidade. Mas depois desta lista divulgada pelo ThisIsTheWestCountry, a personagem Hermione Granger, melhor amiga de Harry e crucial para o enredo da série, foi considerada a nona das Vinte Maiores Heroínas do Mundo do Cinema!
 Além de Hermione, outras personagens famosas como Sarah Connor (O Exterminador Implacável), Lara Croft (Tomb Raider) e Elizabeth Swann (Piratas das Caraíbas) estão na lista, a qual podes conferir abaixo:
TOP 20 DE HEROÍNAS DE FILMES:

 

1. Erin Brockovich (Erin Brockovich).
2. Clarice Starling (Silence of the Lambs).
3. Lara Croft (Tomb Raider).
4. Ellen Ripley (Alien).
5. Sarah Connor (The Terminator).
6. Elizabeth Swann (Pirates of the Caribbean).
7. Rose DeWitt Bukater (Titanic).
8. The Bride (Kill Bill).
9. Hermione Granger (Harry Potter).
10. Queen Elizabeth (The Queen).
11. Juliet (Romeo and Juliet).
12. Lizzie Bennett (Pride and Prejudice).
13. Celie Johnson (The Color Purple).
14. Queen Elizabeth I (Queen Elizabeth I).
15. Trinity (The Matrix).
16. Jane Smith (Mr & Mrs Smith).
17. Elle Woods (Legally Blonde).
18. Amelie Poulain (Amelie).
19. Xena (Xena Warrior Princess).
20. Alice (Resident Evil).
 Hermione é por vários momentos da saga uma heroína quando Harry está em apuros ou sempre resolve algum mistério com seus estudos, quando, sem ela, tudo poderia parecer perdido.
Obrigado BlogHogwarts!